This one is for the weekend warriors and cross country explorers!
We know that you're all about the adventure, trekking off the beaten track and exploring new terrain, and our Raptors are the perfect driving lights to get you to your final destination.
The Raptor range are a perfect all-rounder for when you need that extra power – with their quality performance and durability. Coming with high pressure die-cast aluminium housing and high impact poly-carbonate lenses, they're ready to go wherever you take them and all for incredible value.
Now our Raptors have got even more style thanks to their new rim design, which allows you to make them your own and enhance the look of your vehicle by changing the rim colour!
Let's take a look at what these lights have to offer…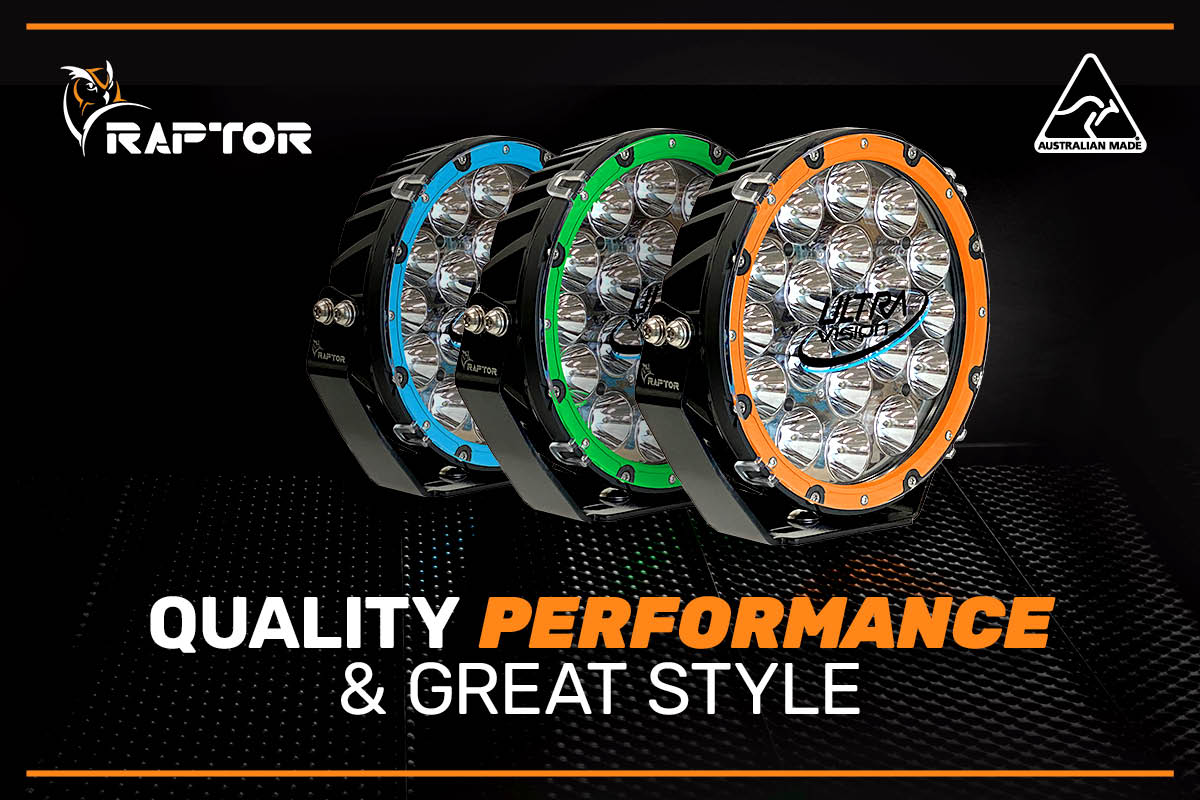 Raptor 70 Driving Lights
The Raptor 70 is the go to for those who like to get out at the weekend and find those hidden spots, or take in the night at a local lookout. Producing 1 Lux at 800 metres these spotties will improve the standard lighting on your vehicle and give you the extra visibility you need when taking on the tough stuff. Also offering great width, the Raptor 70's will keep you on the right path and help you keep on going any time of day or night.
Raptor 120 Driving Lights
And if you need a little more when you're hitting the tracks, try the Raptor 120 LED Driving Light! These 120 watt beasts produce over 29,000 lumens per pair of lights, and give 1 Lux at 1KM, ensuring that you won't miss a thing and be seeing as far down the track as you need to keep you out of trouble, no matter how rough the going gets.
Both the Raptor 70's and 120's come with a 3 year warranty on the lights, lifetime warranty on bracketry and come with a wiring harness too. Available in 4000K & 5700K colour temperatures, you'll be able to find the perfect combo that suits your environment and driving needs
Find your colour
After many of you asked us about personalising your Raptor lights, we went to work to answer your request…and we're excited to introduce our range of rim kits for our newly designed Raptors!
We've completely redesigned the rims of our Raptor 70 & 120's, allowing you to customise your driving lights and add extra style to your rig, so not only will you be looking good, you'll be letting people know you've got the best lights around.
With the new Raptor lights and coloured Rim Kits, you can change up your look and find your colour, by swapping the rims to whatever colour you want to suit your style.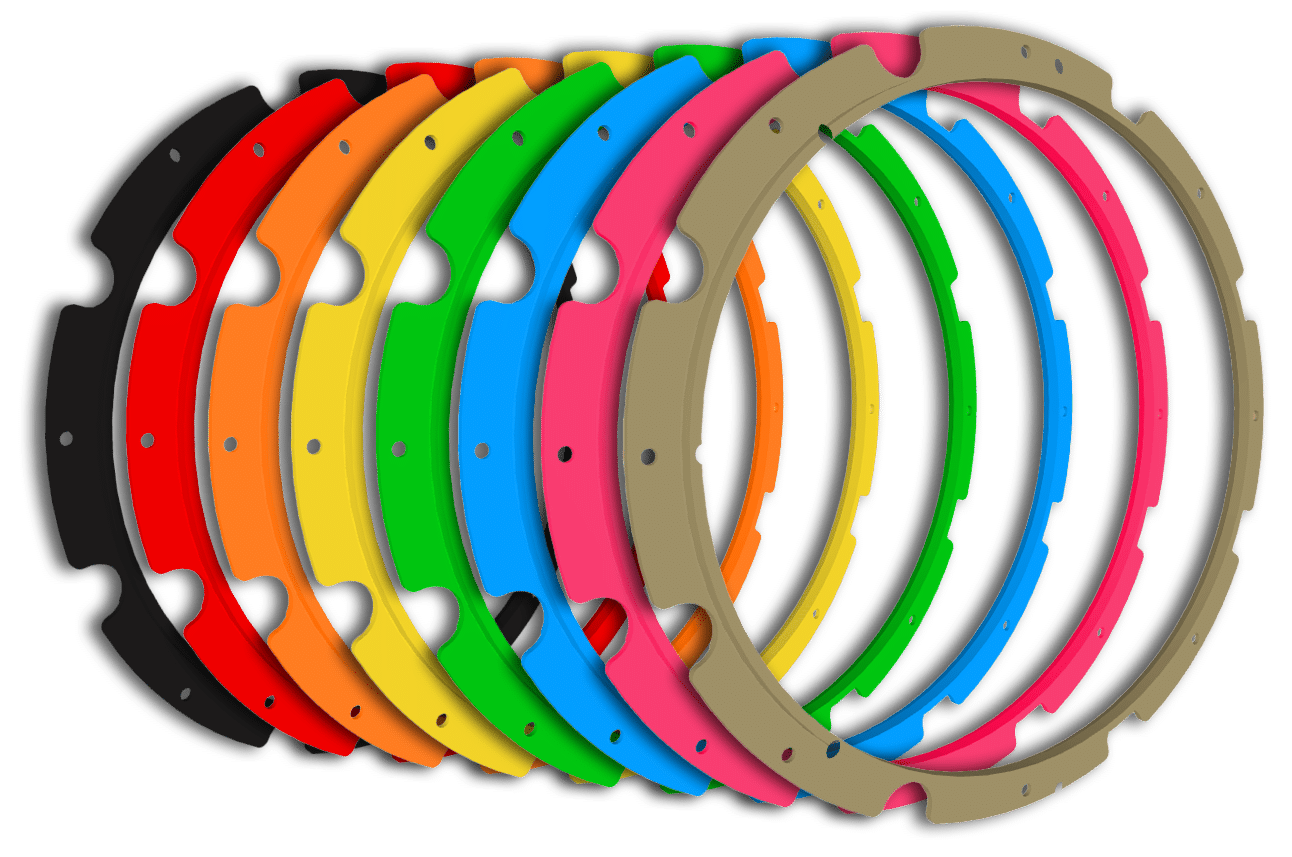 With 8 different colours to choose from, our new Rim Kits are available to buy in pairs of a single colour, or you can grab yourself a rainbow kit that includes the whole range of colours, allowing you to mix it up the look of your vehicle when you want to. All our Rim Kits come with everything you need to swap the rims, including Allen Key and extra screws – so making Ultra Vision lights your own is easy as!