As winter comes to an end and the warmer weather approaches, it's time to start preparing your rig for those upcoming spring adventures! With the days getting longer, spring can be the perfect time to get away for the weekend, hit the trails or start that cross country adventure that you've always talked about! 
It doesn't matter if your off-roader has been locked in the garage all winter or you've been getting out there on the weekly, it's important you properly maintain your vehicle and make sure you have all the essentials to be ready for a new season of driving!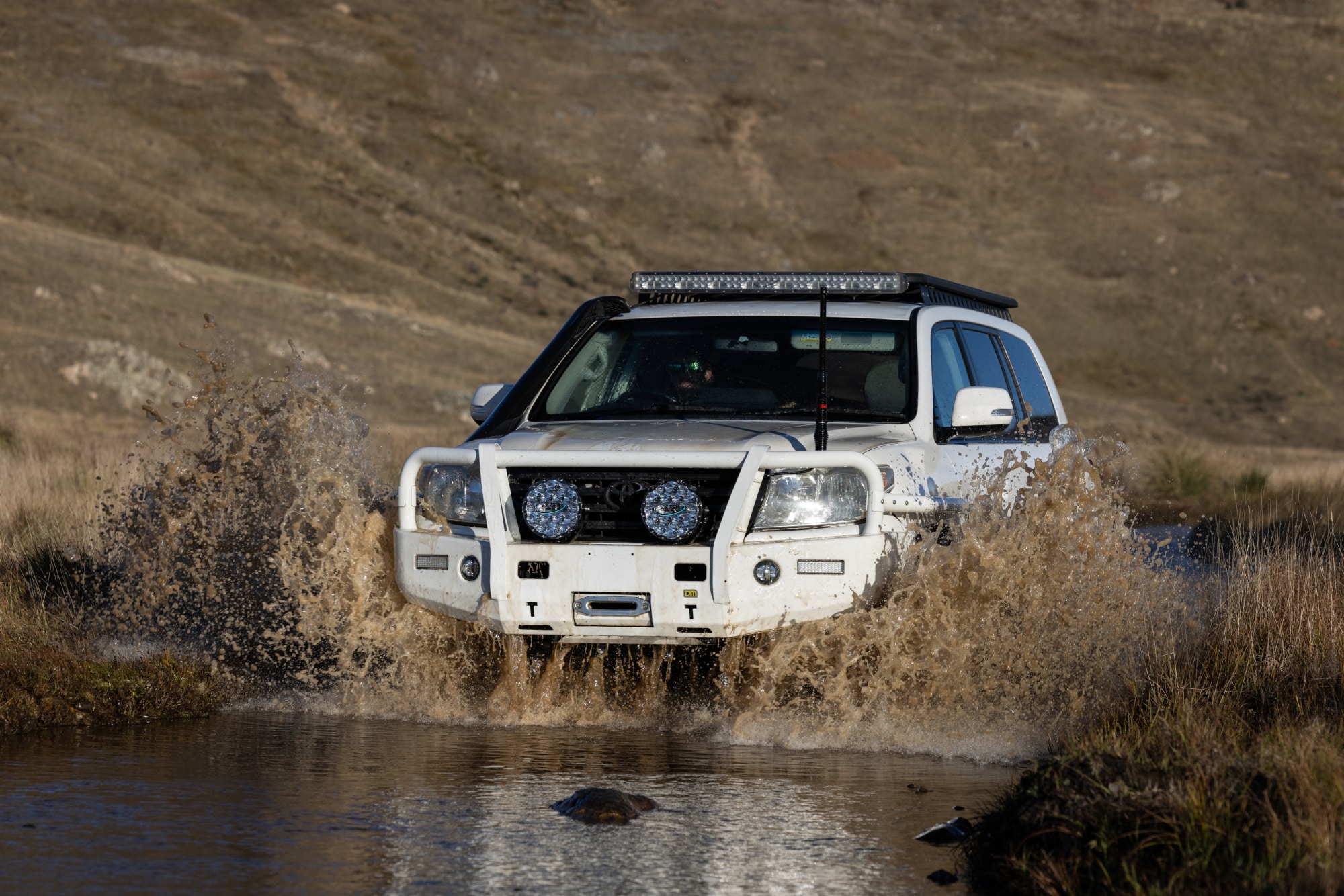 Check-up time.
Tyres & brakes:
Traction is a big deal when it comes to keeping your 4×4 safe, especially if you're regularly driving through steep and difficult tracks, so it's important to keep your tyres and brakes in top shape to avoid any disasters. Tyres should have plenty of tread, and brake pads need to be thick enough to help you stop safely, so be sure to check out your tyres and pads before you set off to make sure you're safe.
Exterior parts:
The unpredictable weather in spring can result in mud, rain, or heavy wind. To ensure that you're protected from the elements and ready to take on any adverse weather, replace your wiper blades, check plastic windows and replace broken or old that could let the weather in. It will help keep you safer, less exposed and will prevent any serious problems if you're on a particularly wild trail and the weather closes in! 
Mechanicals: 
After months of off-roading in some pretty harsh conditions, or if your vehicle has been sitting over winter, it's a good idea to check your vehicles undercarriage. Get underneath it and check for loose parts, broken hoses, damaged plates, frayed wires, or anything else that doesn't look right – the last thing you want is to get out for that first big trip and then discover that you've got a mechanical fault that leaves you stuck miles away from help. 
Make sure your rig is stocked with the essentials.
There are certain essentials that should always be with you for a trip, especially if you're regularly going off road or on a big adventure! 
Recovery kit: 

One of the most important things that you can have in your 4WD, a recovery kit could save you a lot of hassle on your next trip.

A recovery kit should get you out of most tricky situations, whether that is sand or mud, or to get you to somewhere where you can make any repairs.

Your kit should include:

Tyre pressure gauge and tyre deflator

Long handed shovel 

Recovery boards

Compressor

Kinetic rope

Traction mats: 

These are a life saver if you're in muddy, sandy or snowy conditions and find yourself stuck.

If you need to get out of a jam, they provide the

 

right traction

 to get the vehicle in motion and onto firmer ground.

Tool kit: Having a basic tool kit is a must! You don't have to take your whole garage, but having the vital tools for changing tyres, tightening bolts and making repairs should always be in the vehicle – imagine just needing that 20mm socket to get you back on the road, but you haven't got it.

First-aid kit:

This one may be obvious, but it's a vital thing to take on your 4×4 trips. You never know what might happen out in the bush, so it's always best to prepare just in case. Cuts and scrapes can happen on even the tamest trails, so make sure you've got your first aid kit filled with supplies that will help make your life easier should something happen.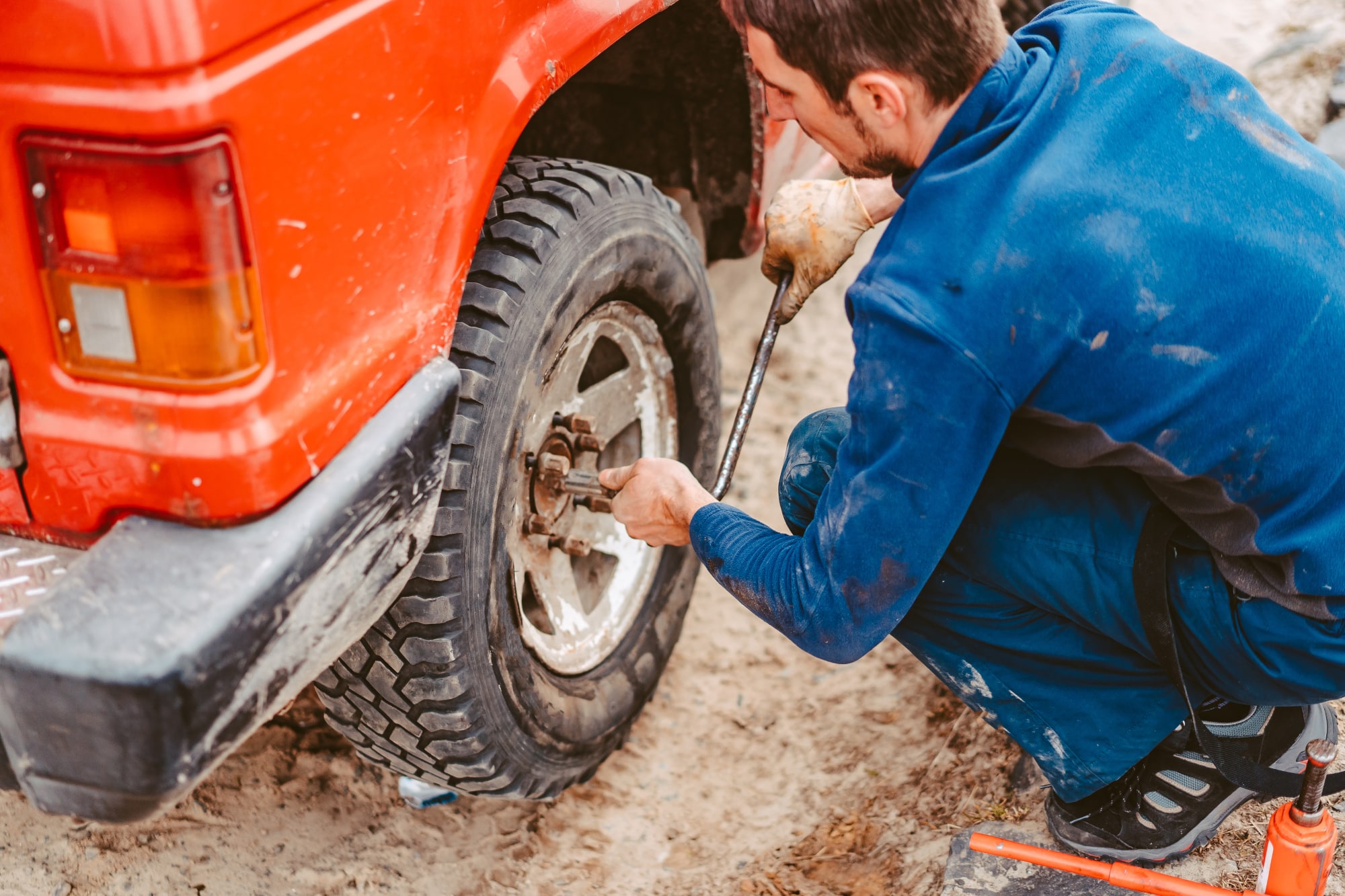 Some extras to make your adventure even better.
Now that you're set with all the essentials that you'll need, it's time to start thinking about some other items to make your trip even more comfortable. While you might not need all (if any) of these items, when you're out in the middle of nowhere or going on a big trip, they certainly make life a lot more comfortable for you!
Solar charging units

Winches

Awnings

Sleeping bag liners

Hammock 
Don't forget to light the way!
Driving lights and light bars are one of the most important features on your vehicle, guiding you where you need to go and ensuring you're safe at night – you'd be lost without them, literally! 
Here at Ultra Vision we have an extensive range of driving lights and light bars, made right here in Australia! Your driving environment and needs will dictate what set up is best for you, but we've got all you need to make sure you can see and be seen any time of day or night…
Light bars 
If you're after wider light output than standard driving lights, then a Light bar is the way to go. 
Essential for country roads, difficult tracks or windy and tight roads, and for seeing oncoming animals. Light bars provide an incredibly wide beam compared to traditional driving lights, this allows for drastically increased visibility and safety. Our light bars also produce a great range of light in front of your vehicle, so not only will you easily be able to see the edge of the tracks, but they'll help you to see what's ahead too.
Driving lights
When you're after a powerful option that will illuminate far into the darkness, driving lights are the ones to go for! With driving lights you'll be able to pick up lots of detail far into the darkness, with some of our beams reaching as far as 2.2km, they really are no joke. They're perfect for long straight roads, out in the bush where keeping your bearings is essential, or for when you need to be aware of any upcoming hazards.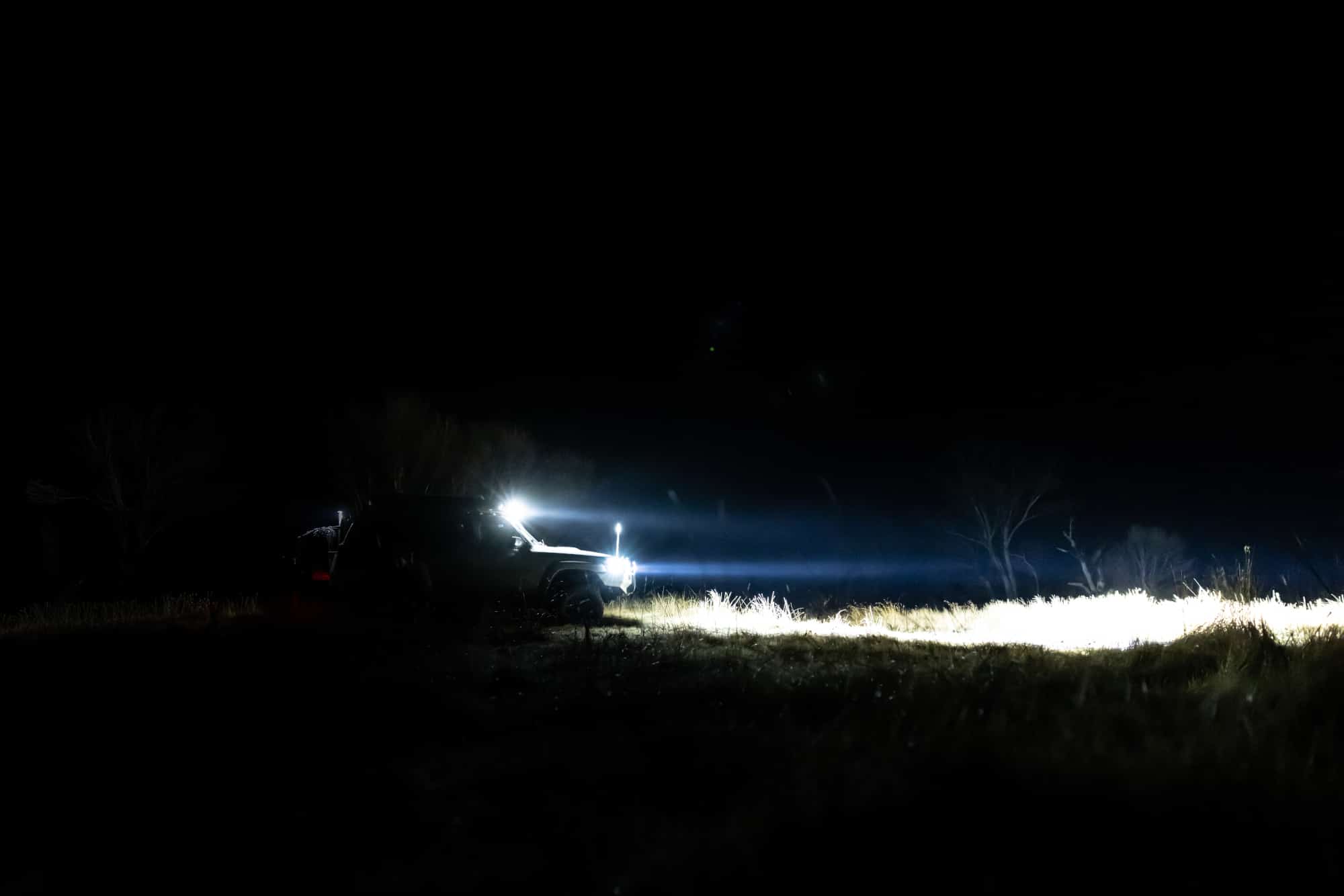 4×4 tracks to try this spring.
The Creb Track, QLD
This 4×4 track in Far-North QLD is not for the faint of heart. This extremely steep and very rough track starts near Daintree Village, connecting the Daintree to Wujal Wujal, and it becomes extremely challenging even after a little bit of rain. While it is a lot of fun, this track is definitely suited to experienced four-wheel drivers.
The Barrington trail, NSW
Home to some of Australia's oldest trees, this track has only recently been opened to vehicles. This drives features incredible views and terrain, with plenty of camp sites for a weekend away!
Kingsford-smith mail run, WA
This historic trail runs from Carnarvon to Meekatharra. At 800km this trail can take 3 – 6 days to complete with an easy difficulty level that is mainly gravel but can get muddy during the wet season.
We sure do live in a lucky country! An off-roaders paradise, Australia is filled with epic adventures, from the secluded beaches in the West, to mountains in Victoria and tropics up in North in Queensland. Get the right gear, get out there and explore!