Anti-Theft Nuts
Secure your investment.
Theft of high-quality lamps is a huge issue. The Ultra Vision Anti-Theft Lock Nuts are an excellent way to prevent theft of your lamps. They come in a range of thread sizes to suit all our lamps.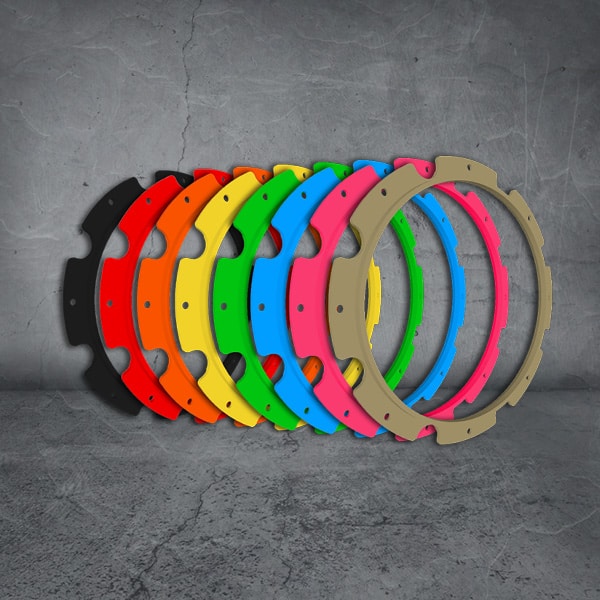 Optional Extras.
Add some colour to your driving lights. Choose from 8 colours or purchase them all in a rainbow kit.
Purchase Coloured Rims