Who doesn't like lamb roast?  Well, how about we pair that up with a lovely mint dressing, using our Native River Mint?  This is one of my favorite natives.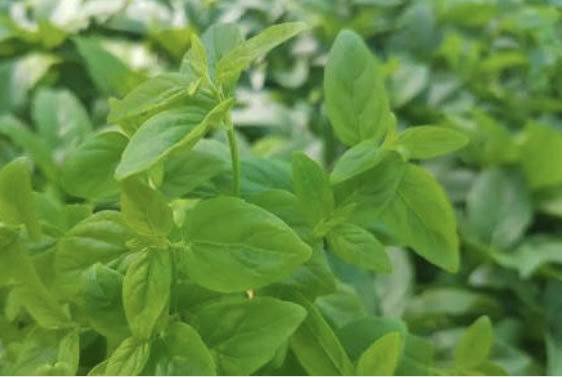 River Mint (Mentha australis) is a rambling bush found across south eastern Australia in moist forests and around waterways. The thin, soft serrated and pointed leaves are found in pairs on long running branches, tipped with delicate mauve florets. This is a subtle Australian native herb with the taste and aroma of spearmint. Indigenous Australians also used this herb for medicinal purposes and as an insect repellant.
River Mint is summer growing and thrives along the riverbanks after flood, particularly in the Murray Darling Basin waterways. It was enthusiastically embraced by the early settlers and used with their roast lamb.
It also makes an interesting mint tea, which is reputedly good for easing the effects of colds. The crushed leaves were sniffed to relieve headache.
Use it liberally, fresh or dried, when making sauces, salads, dressing, dips, roasts, desserts, teas, cocktails and water infusions.  Below is a recipe for a mint dressing but also a summer refresher, for a mint cooler.
Native River Mint Dressing (for 250 ml)   
1 1/2 tsp Native Mint crushed
2/3 cup Macadamia Nut Oil
1/3 cup Raspberry Wine vinegar
1 tbsp apple juice
1/4 tsp Artesian salt
Pinch of Mountain Pepper
In a bowl whisk together Macadamia Nut Oil, Raspberry Wine Vinegar, apple juice, Artesian Salt and Mountain Pepper. Add the Native Mint and allow to steep for at least 2 hours (longer is better). Pour the dressing into a clean jar with a tight-fitting lid and shake well to combine the ingredients.
Tip: Dice watermelon and red onion and then pour over Native Mint Dressing for a refreshing summer salad or as a mouth coolant with hot curry.
Native Mint Cooler
1 cup ice cubes
2 cups diced watermelon
1/2 cup strawberries
1 tsp caster sugar
1/2 tsp Native Mint
Place all ingredients in a blender and blend until smooth.