So you're thinking about getting a set of driving lights or light bar on your 4WD. You're looking for lights that can go the distance and live up to the hype. Lights by Ultra Vision do exactly that and we have a wide range of options to choose from. Sure, most standard lights do the job but when you upgrade to our driving lights, you'll see the difference and won't go back! We may be biased, but stay with us because we're about to dive into five reasons why Ultra Vision is the way to go…
Proudly Australian Made
When you buy a product from us, you can be confident in your choice knowing our lights are made in Australia for Aussies. By designing and manufacturing our LED lights in Australia, we have complete control over the quality, manufacturing process and final output of the lights which gives us the confidence to offer a 3 or 5-year warranty irrespective of the environment. We know how tough Aussie terrains can be, so we're committed to supplying innovative lighting products that are guaranteed to meet and exceed your needs.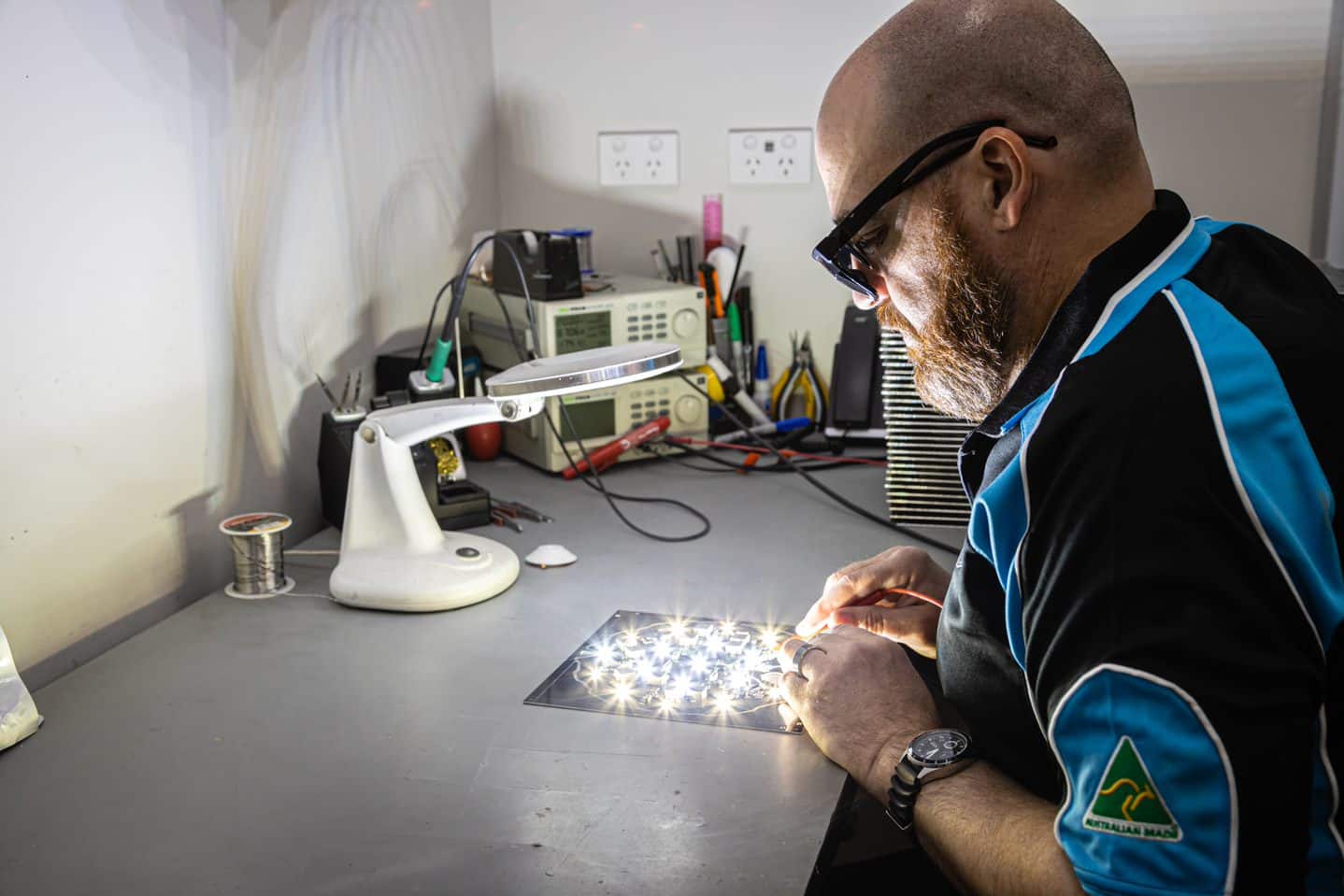 Setting the standard in lighting performance
If you're looking for lights that set the standard in performance, then look no further than our Raptor light range. These beauties offer top quality performance for incredible value and will make sure you're never left in the dark. Our Raptor range produce excellent distance thanks to a superior optic design and come with 3-year warranty for your peace of mind. With both LED driving lights and light bars in the range, you can be certain there is something for everyone. Whether you're hitting the tracks for a quick weekend getaway or if you're stocking up to head off on a cross country trip, our Raptor range will help light the way.
Get the best distance and width
Now if you want the best of the best, the premium pick of the bunch, then our Nitro Maxx range is the one for you. Thanks to our innovative use of next generation hybrid Cree & Osram LED's as well as our registered WIDR® Optic, the Nitro Maxx range gives unmatched performance in both distance and spread to light up the night no matter where you go. These beasts come with a 5-year warranty and are available in either 4500K or 5700K colour options to suite your environment and driving conditions, so you can choose the premium power to light up your adventure.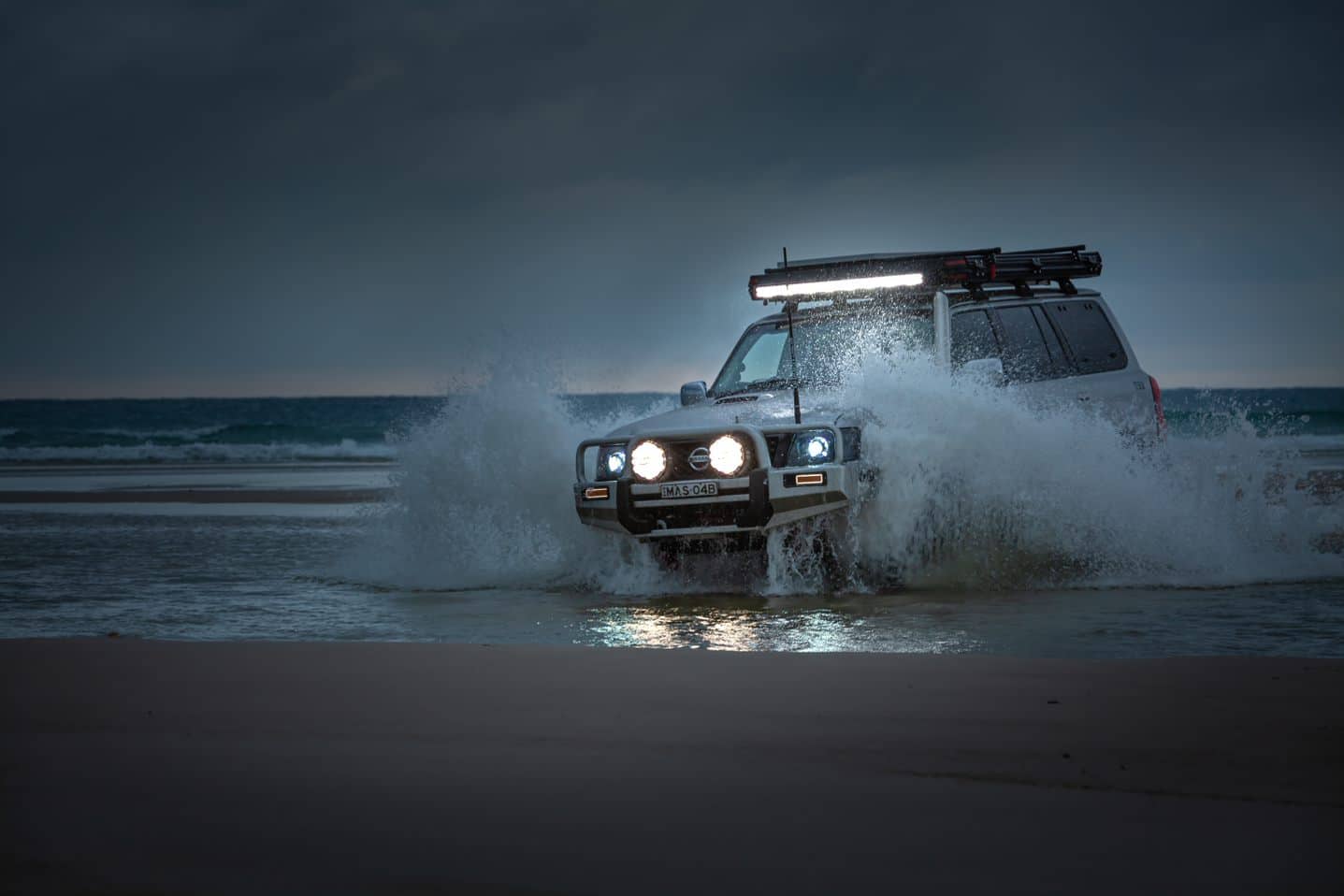 Work lamps
Not only do we make driving lights, but we design and manufacture LED work lamps too in our ATOM range. Don't be fooled by their size, these small lamps have a high light output relative to their size and have a lifespan of 50,000 hours even when used continuously. The ATOM range can be utilised in a range of applications from work lights on 4WDs, attached to your rig to help light up your camp or fishing site, or even for lighting stairways and worksites, our work lights are sure to keep you safe and seen throughout the night. You'll also be working in confidence knowing your ATOM lights have proved their high performance and rugged construction in some of the harshest environments in the country.
Our guarantee
We believe our lights truly are some of the best on the market and are guaranteed to meet and exceed your needs. We stand by our quality, and as such basically everything is covered by our warranty except for abuse. Driving over tough terrain is not considered abuse however animal strikes are. Our support team is based in Australia, you will be able to speak with the team about any issues in a timely manner and won't have the hassle of dealing with overseas phone lines. With 3- and 5-year warranties on our lights, you can drive off confident knowing your new lights are going to perform.
Our lights are designed to cope in a variety of tough environments. When you need something powerful and durable, you know you're getting the best with Ultra Vision. Our lights will give you the performance you need, time and time again. So, what are you waiting for? Check out our range and see for yourself what all the fuss is about.