That time of year is fast approaching; jumpers and jackets are coming out of storage, days are getting a bit shorter, and nights are getting a bit longer, and if you find yourself in a state with daylight savings, you're about to lose an hour of precious sunlight in the evenings.
It's not all bad news, though; we always find this time of year a great time to ensure your vehicle is fully equipped for the months ahead. Here are just some of the primary car safety checks you should undertake before the seasons change.
Check your car's tyre pressure
Inspect your wiper blades and check the wiper fluid
Check engine oil
Check that your car's lights are operating optimally
Darker evenings can pose a considerable safety risk; drivers not used to driving with their lights on on the commute home suddenly find the 'home time' darker than expected. We often think of driving lights just to improve your vision, but they are also essential to enhance your visibility to other drivers.
Make sure you can see and be seen on the roads, go that extra mile and upgrade your car's standard lights with a light bar or pair of driving lights from Ultra Vision. Keep reading to discover the key advantages of upgrading your driving lights now before the winter months.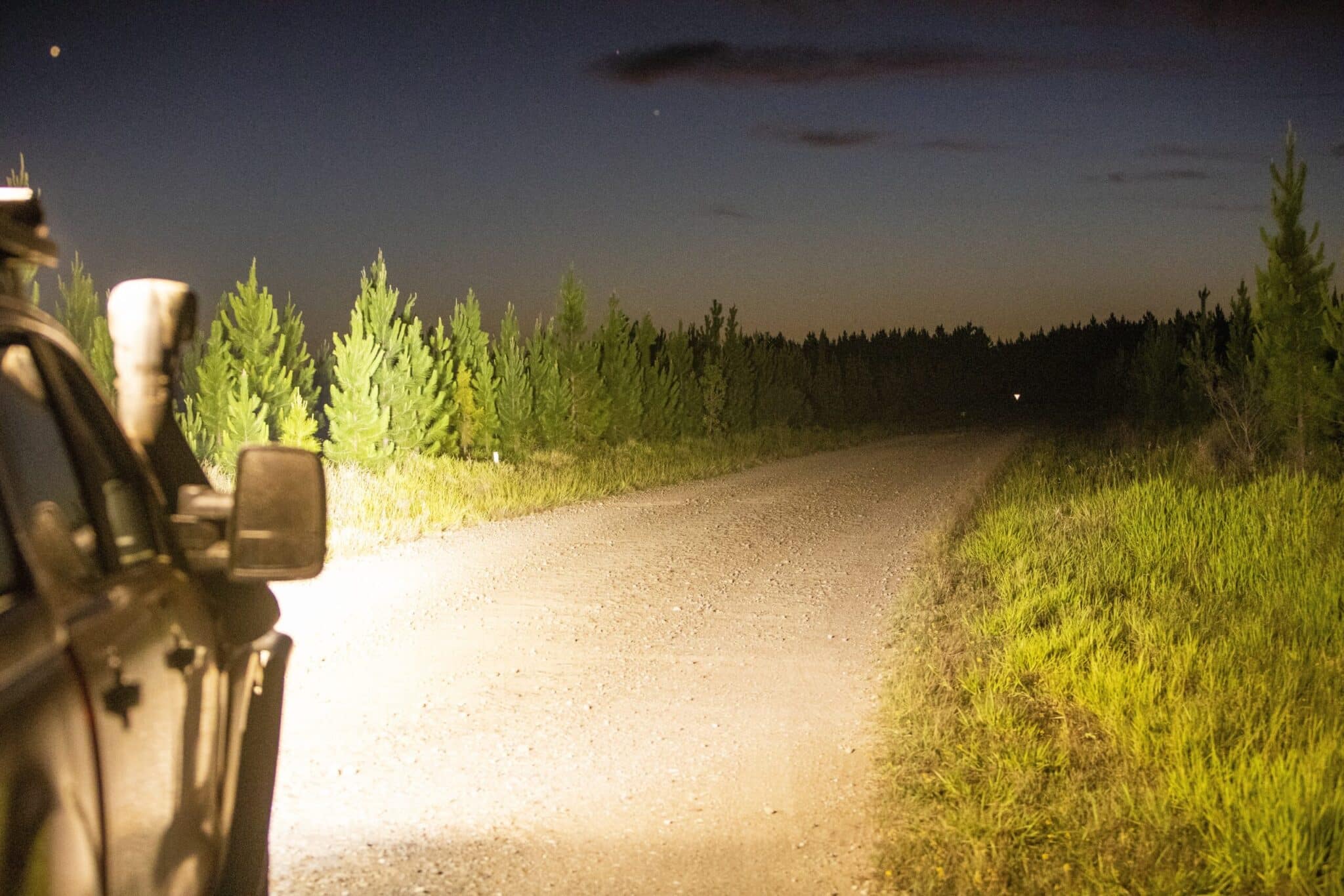 BETTER VISIBILITY IN RURAL AREAS
While nothing can beat the lack of light pollution and nighttime stillness in rural Australia, sometimes nothing is darker than a country night on the road. Ambience aside, the lack of light poses a unique safety risk. A car's standard lights are often not enough to penetrate the true darkness of rural night driving. We recommend upgrading your car's light set-up with additional driving lights for drivers frequently traversing rural roads at night. We know that pesky kangaroos and wildlife are often hard to see at the best of times.
There is also debate around which light set-up is right for you and your car. As a general rule of thumb, a driving light pair is better for seeing distances, whereas an LED light bar is more suited for increasing the width of your vision.
For extended flat stretches of country, you need to improve your vision with extended distance plus a little width. The ideal solution would be a pair of Ultra Vision driving lights; see our full range of LED Driving Lights.
For a more varied terrain with bends, hills, twists and turns, you need visibility to the sides, not just straight ahead. The theory is that wildlife and driving hazards are more likely to hit you from the side, not from kilometres down the road. An LED light bar is the best solution to increase your peripheral night vision. See our full range of LED Light Bars.

ADVANTAGES OF DIFFERENT COLOUR TEMPERATURES
If you are driving at night for long distances, a higher colour temperature for your driving lights is recommended. The whiter light of a 5700k can help reduce drowsiness and increase visibility.
A light with a colour temperature of 4500K is ideal for driving in foggy conditions. The slightly warmer colour temperature reduces the amount of light thrown back or reflected at the driver, making it a safer option. The warmer colour temperature of a 4500K light also reduces the reflection from road signs and reflective surfaces. It's also the recommended colour temperature for driving in snowy conditions due to the reduced reflection.
Our Nitro Maxx 180 comes in 4500k or 5700k colour temperatures to suit your night driving needs; check out the other features of the Nitro Maxx 180.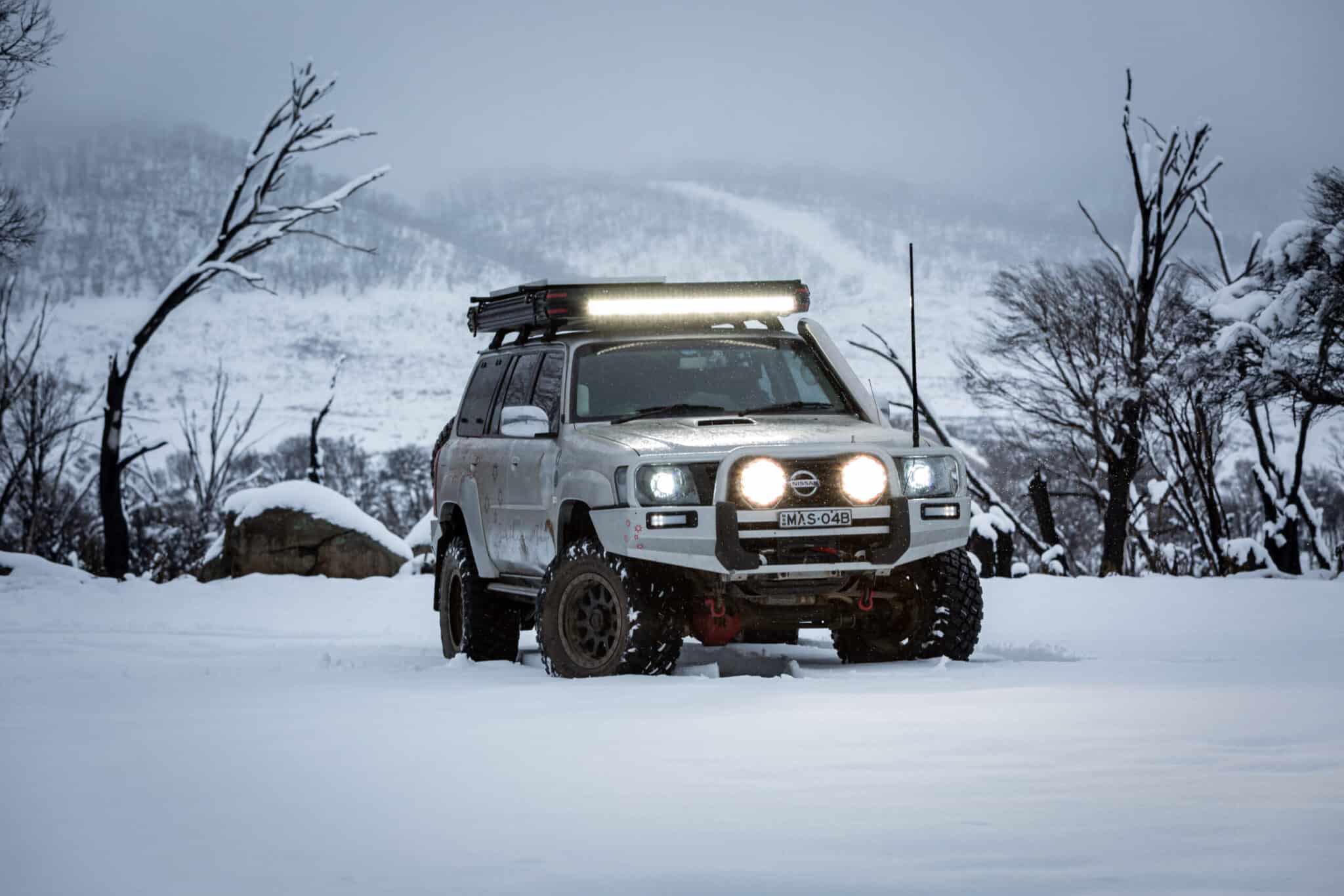 OTHER BENEFITS OF DRIVING LIGHTS IN THE WINTER MONTHS
Keep exploring, even when the weather isn't great.
If we know one thing from talking to customers over the years, it's their need to adventure and love for exploring, which is not diminished by the change of seasons. Adding Ultra Vision driving lights or a light bar is the best way to ensure you can keep up your off-roading adventures throughout winter. Getting to the ideal off-roading adventure is often half the battle. An upgraded light set-up will increase your visibility of kangaroos and wildlife on the highway to your next adventure. Whether it's beach driving to a fresh fishing spot or off-roading to a new campsite, additional driving lights make being on the track safer, meaning you can set out a bit later and explore a bit further all winter long.
Enhance your vehicle's standard lighting.
Many older model vehicles can find their lights fading over time, and beyond any technical issues, like bad bulbs or faulty connections, this is often just a part of the wear and tear of usage. An excellent way to combat this reduced output or enhance your vehicle's current lighting array is the addition of additional driving lights.
At Ultra Vision we have a wide range of lighting solutions to suit every need. Whether you're a seasoned professional looking to upgrade or a casual explorer looking to expand your car set up, we have a light for you. Talk to us today about what is best for your vehicle and how we can help you prepare for the road ahead.