We mention Australian made a lot here at Ultra Vision, and it's a great time to look at what we mean when we talk about being Aussie made.
The Ultra Vision factory is located in Swan Hill, Victoria. We are very proud to be able to employ so many members of the local community and have been calling Swan Hill our home since the business began over 18 years ago. Buying a product made in Australia has many benefits: quality, customer service and supporting Aussie business. Keep reading below to learn more about the Ultra Vision factory process and why you can be assured you're buying the best when you buy Ultra Vision.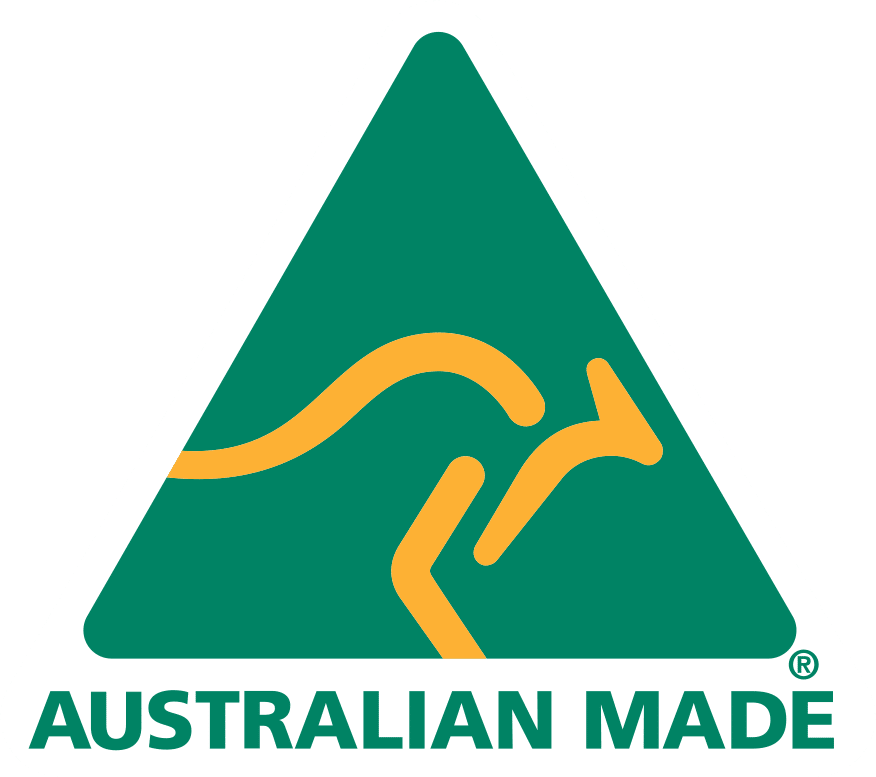 AUSTRALIAN MADE
May 15 – 21 2023 was Australian Made Week. Ultra Vision is a proudly Australian-made product. When you buy Australian-made items not just from us but from any retailer or manufacturer, you are helping boost the local economy and create job opportunities for Australians. That's why we're very proud to be able to include the Australian Made logo on all of our products.
THE FACTORY PROCESS
Having our own factory allows us to control every stage of the production line. Creating the elements that make up our LED lights, lamps and accessories, as well as assembling the lights, quality control and shipping Australia wide – it's all handled within our Swan Hill factory.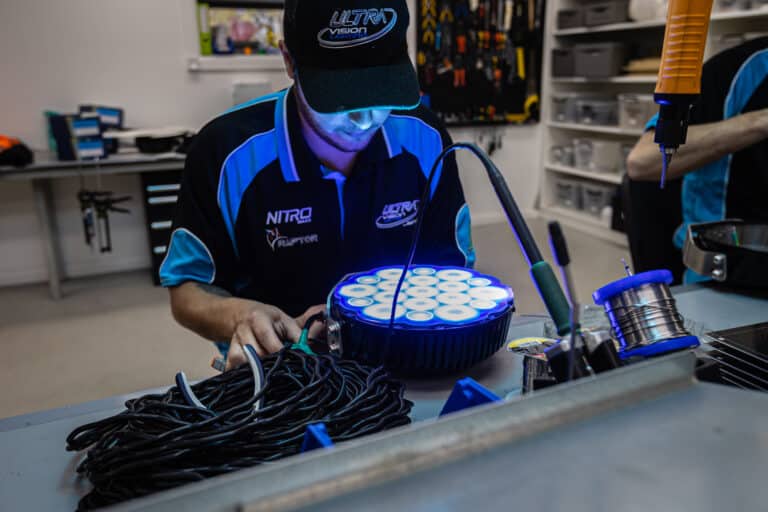 MAKING OUR LED LIGHTS
PCB, or printed circuit boards, are among the most critical elements of our LED lights. At Ultra Vision, we make our PCBs on-site using specialised machinery, allowing us to make sure that all our circuit boards are up to the required standard before we assemble the LED light.
We then assemble our lights in house – again allowing us to make sure that every unit we put out is properly built, and that they are ready to take on whatever Australia can throw at them.
After we assemble our LED lights, they undergo our rigorous quality control process. Our quality control process is what allows us to offer 3 years warranty on all Raptor branded lights and 5 years warranty on all lights in our Nitro Maxx range.
Because we make our LED lights from Australian-made elements in our factory, we have the ability to offer not just extended warranties on our products but also a 30 Day Money Back Guarantee if the product does not meet your expectations.
Once our lights have been checked for quality control, we ship them anywhere you are, Australia-wide.
LED WORK LAMPS
More than just driving lights, Ultra Vision also create work lamps. Favoured by the mining and agricultural industry, our LED work lamps are ideally designed for use on heavy machinery and come with a 5-year warranty.
MORE THAN JUST THE LIGHTS
In addition to standing by the quality of our LED lights, we also offer a lifetime warranty on our brackets – just another way that we can offer you, our customers the best products available.
DON'T GET CAUGHT OUT WITH CHEAP ALTERNATIVES.
High-quality Australian-made products come with a comparative price tag – because not only do we employ local people, but we make sure our lights are of the best quality. Our lights are made for the harshest conditions that Australia has to offer, and because we know Australia, we know what that means! A cheaper alternative might save you a little in the hip pocket, but they definitely won't have the power or last as long as Ultra Vision lights. 
For a greater look behind the scenes check out the video below:
For more info on LED driving lights, and how to work out the best colour temp and what lux or lumen level is right for you head to our FAQ page.