It's no secret that the aftermarket LED lighting industry has become a bit of a complex maze of confusing specifications, conflicting claims and impenetrable statistics. The truth of the matter is that there are plenty of excellent products available at every price and quality point. The trick is figuring out which product and brand are best for you.
Unsurprisingly, we're pretty massive fans of the Nitro Maxx range. We firmly believe that they are the best LED driving lights and best LED light bars in Australia. While you could successfully argue that we are not exactly unbiased in our assessment, we reckon we have the proof to back up this claim. Let's look at some of the key features that make Nitro Maxx the superior choice in LED lighting for your 4×4:
They Give Exceptional Light
You don't need to be Einstein to figure out that this is going to feature heavily in any assessment of driving lights. Nitro Maxx stacks up exceptionally well against any other product on the market. Here are the numbers, with ranges determined by the size variations available with each product:
Nitro Maxx Driving Lights

Nitro Maxx Light Bars

*

Effective Lumens

5780~10600

8865~17724

Distance at 1 Lux

820m~1200m

550m~750m

Power

80W~140W

105W~205W

Colour Temperature

5700K or 4000K

5700K or 4000K
    *figures quoted relate to 12" and 18" light bars
What the numbers don't show is that pound-for-pound, the Nitro Maxx range delivers the ultimate balance of exceptional distance, width, and sharp definition. We've combined the most advanced optics on the market with our unique reflector designs to ensure that we hit the sweet spot that shines the way ahead to enables safe, exhilarating off-roading.
They're Tough
Australian off-roading conditions are arguably the harshest on the planet. Our lights are built to withstand the sternest tests that mother nature can throw at them. We've carefully selected the sturdiest materials and coupled them with state-of-the-art design and construction to ensure that your lights will go the distance. In most cases, they will last you longer than the life of your car. We also ensure that each unit is supplied with rock-solid stainless steel or stainless/alloy brackets so you know it's securely mounted for the long-haul.
They Come With a 5-Year Warranty
We're so confident in the quality and longevity of our products that we offer a comprehensive 5-year warranty that covers all parts. You'll have complete peace of mind in the knowledge that even with frequent use in the toughest environments, your investment is covered.
They're Made Right Here in Australia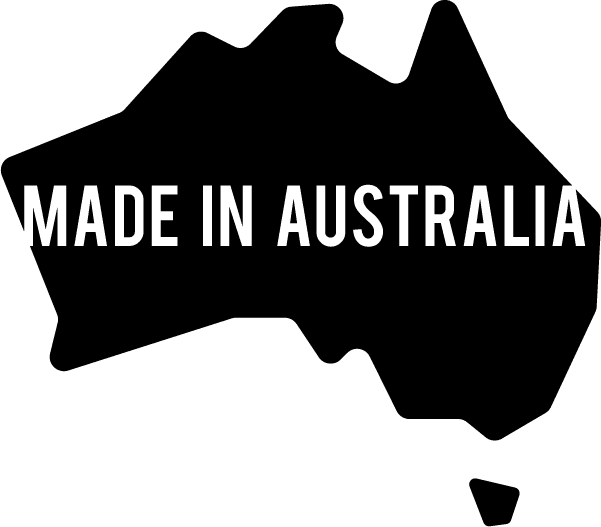 Despite so many cheaper alternatives coming from overseas, the decision to manufacture the Nitro Maxx range at home was a straight-forward one. Firstly, it gives us total control over the production process, something that is not possible with cheap imports. This assures us unparalleled quality control, hence why we have the confidence to offer a comprehensive 5-year warranty to our valued customers. Just as importantly, making our products at home is a powerful statement of our commitment to Australian manufacturing and Australian jobs. In an age where local manufacturing jobs are dwindling at an alarming rate, it's immensely satisfying to know that by choosing the Nitro Maxx range for your vehicle, you're doing your bit to support hard-working Aussies.
They're Versatile
We know that our customers want choice. 4WDers are a unique lot, and we want that reflected in our vehicles. Ultra Vision is committed to providing as many options as possible for you to customise your lighting. Choose from side or base-mounted brackets, 4000K or 5700K colour temperature and optional rim colour matching for a coordinated look. We'll even throw in a wire-harness and anti-theft nuts for good measure.
They Give Incredible Cost Performance
While there are cheaper options on the market, we know of no other product that offers the kind of performance, quality and durability at as affordable a price. We know that consumers have a wide array of options. That's why we've left no stone unturned to ensure that Nitro Maxx is the best long-term investment available.
It's all these outstanding features that we believe make our Nitro Maxx the best LED Driving Lights and LED Light Bars in Australia. If you're thinking of upgrading your lighting, or replacing your existing after-market lights, visit our online store, find your nearest Nitro Maxx stockist, or drop us a line for more information. We know you'll be happy you did.