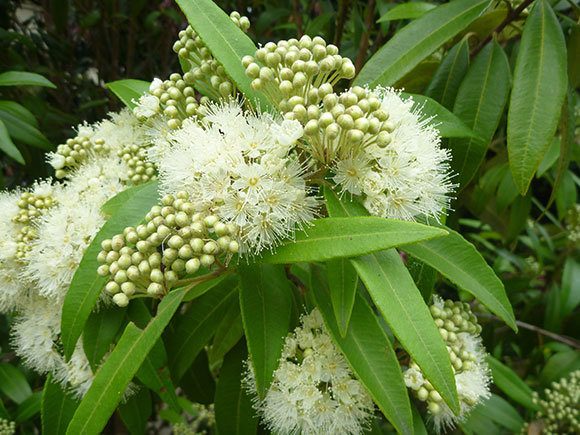 This is the very first addition to a brand new section of the Ultra Vision blog where we will introduce you to some delicious recipes you can make while out enjoying 4 Wheel Driving or Camping.
In Australia, we are lucky enough to have some of the most delicious native ingredients (bush tucker) growing all around us.  If you know what areas our native foods grow and how to identify them you can forage for them in the wild, or purchase from the many online suppliers such as the Bush Food Shop who are getting the news out there about these wonderful ingredients.
A word of warning though: if you are not sure about what you are looking for, be very careful with eating items you forage from the wild.  An incorrect identification can make you very sick, or worse yet, can cause death!
When I was first learning about foraging for bush tucker, one of the methods I was taught was to place the foraged item on your lip or tongue.  If there is a tingling or uncomfortable sensation or unpleasant taste, DO NOT EAT IT!!!  Even if this does not occur, if you are taste something that you are usure of, taste a small amount and make sure after a little time that there are no adverse effects.
So if you're not the adventurous type, you may find it eases your mind a little to order your native ingredients from a specialty outlet.  Not only are these more convenient to purchase, they're also super easy to pack in the 4WD or vehicle and take with you!
One of my favourite Australian bush food ingredients is Lemon Myrtle (backhousia citriodora). It is one of the most popular Australian native food plants and the leaves can be used fresh or dried.
Lemon Myrtle is rich in calcium and high in antioxidants, even more than blueberries.  It is also high in zinc, potassium, sodium, phosphorus and copper and has high levels of anitmicrobial and antifungal properties, so can be used as a natural food preservative, antiseptic and surface disinfectant.
Lemon Myrtle can replace lemon, lemongrass, lemon balm and lemon flavoured herbs and give a characteristic crisp, citrus flavour to any dish, sweet or savoury from drinks, syrups, glazes, cakes, biscuits, dressings, mayonnaises, sauces and ice creams and also be used to make a deliciously refreshing lemon scented tea.
Why not try to make this savoury damper with a unique twist next time you're out and about, and enjoy one of Australia's native delights.
Lemon Myrtle Damper
Ingredients
2 cups self-raising flour
1/2 teaspoon sea salt (or you could use Murray River Salt)
Pepper (or use native pepperberry)
50g butter, chilled, chopped
1/2 teaspoon dried lemon myrtle (see note)
3/4 cup milk
Extra milk, for brushing
Extra plain flour, for dusting
Softened butter, to serve
Method
Place camp oven on fire to pre heat.
Sift flour and salt into a large bowl. Add butter. Using fingertips, rub butter into flour mixture until mixture resembles fine crumbs. Stir in lemon myrtle. Season with pepper. Make a well in centre of flour mixture. Add milk. Stir to form a soft, sticky dough.
Turn dough out onto a lightly floured surface. Knead lightly for 1 minute or until just smooth. You can either make 6 small balls or one large circle. Place into preheated camp oven.
Cover with hot coals and bake for approx. 25-30 minutes.
Serve warm with butter & a cup of lemon myrtle tea