Raptor Light Bar Number Plate Mount
The Raptor number plate mount allows simple fitment of a powerful light bar for vehicles that have no bull bar or nudge bar.  Simply remove the number plate, position the mount and screw back into place. Wiring up is the same as for any light bar or driving light set.
Please note: Light Bar not included.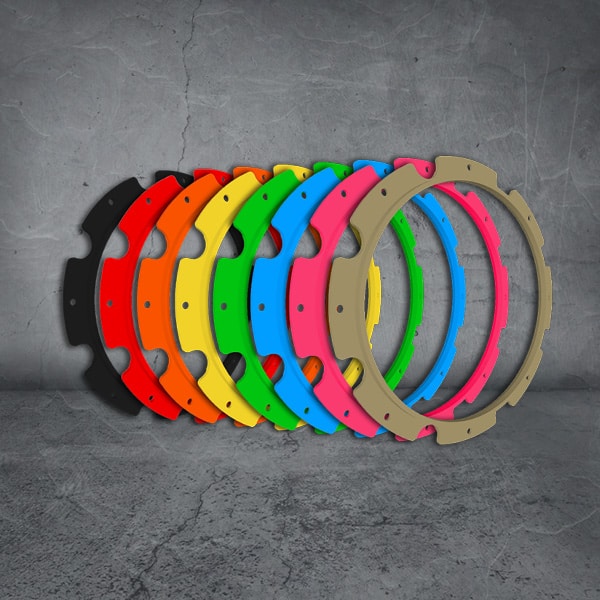 Optional Extras.
Add some colour to your driving lights. Choose from 8 colours or purchase them all in a rainbow kit.
Purchase Coloured Rims