Oldman Saltbush is a large woody shrub found in each of the mainland states of Australia, thriving in arid and semi-arid inland regions. With its silvery-grey coating and scaly texture, eating it is probably not the first thing that comes to mind!
Extremely hardy and growing between 2 to 4 metres wide and up to 3 metres tall, Oldman Saltbush is the largest species of Australian Saltbush. The name 'Saltbush' comes from the function of the species in which it retains salt in its leaves which is absorbed with water.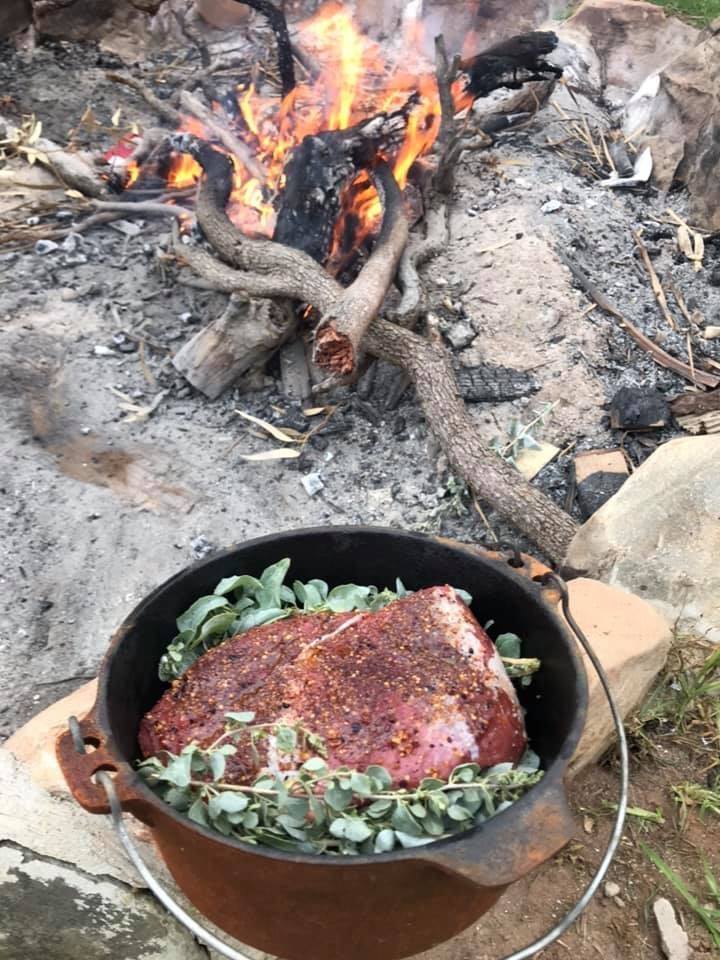 Saltbush is one of the most commonly utilized foraged shrubs in Australia and has become widely cultivated for stock fodder due to its ability to survive in harsh environments, as well as being palatable to livestock.
Traditionally, its seeds were used as a food source by the Aboriginal people. The leaves are also edible, salty in flavour and rich in protein, antioxidants and minerals.
The plant can be treated like a leafy vegetable; you can enjoy it blanched or sautéed and can use it in salads, wrapped around meat or fish, or for stuffing poultry. Another great alternative is to dry the leaves and use them as a herb or sprinkle.
We love to use it under and around a nice piece of meat cooked in the camp oven with vegetables, but as you can see, it's delicious used in many ways.
Here's a little snack recipe you could bring out on the road with you.
SALTBUSH CHIPS
Ingredients:
250g saltbush leaves
2 tablespoons olive oil
Garlic salt to taste
Method:
Preheat oven to 180°C or 160°C fan-forced. Line 2 large baking trays with baking paper.
Trim centre stems from Saltbush. Toss to coat in oil mixture. Spread out in a single layer on prepared trays.
Bake for 12-15 minutes, swapping trays halfway through cooking time, or until leaves are crisp. Alternatively heat oil in a medium saucepan to 180°C then fry until crispy, about 45 – 50 seconds. Remove from oil and set aside to drain on kitchen paper
Serve on their own or crush and sprinkle on salads, or choc deserts for a sweet & salty sensation.